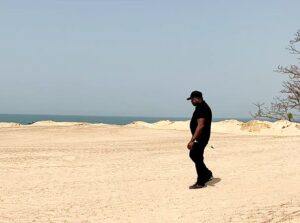 The GACH Global has earmarked D1.5m for the greening of its rehabilitated black sand mining site in Brufut.
Following a massive rehabilitation works at the site, GACH is now working closely with the Department of Forestry & Wildlife to plant tree seedlings on the rehabilitated area.
It's hoped that these interventions will not only spur other mining companies to be environmentally responsible but it's success will greatly contribute to attracting tourists, seeking sun and the beach.