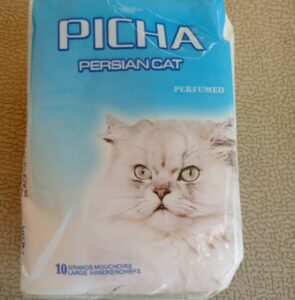 Picha Persiancat disposable handkerchief has since passed its sale-by-date but it's still very much in circulation.
It expired on 28 October 2021.
The handkerchief has not only lost its perfumed fragrance but its quality has seriously deteriorated.
Picha Persiancat perfumed handkerchief is a product from China and distributed in The Gambia by Frienda Trading Enterprise located at 24 Buckle Street in Banjul.
Efforts to reach the distributor have still proven futile.