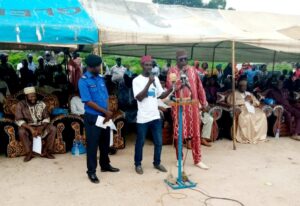 The Chairman of Sanyang Village Development Committee (VDC) has appealed for clemency for the Sanyang youth currently undergoing trial for arson.
The youth were arrested on 15 April 2022, after taking part in violent protests sparked by the killing of their compatriot by a Senegalese.
They were remanded after been picked up in several locations in the village but later released on bail.
But the VDC chair Lamin Bojang is now appealing to the authorities to consider granting amnesty to the youth.
He launched this appeal at the inauguration of the rehabilitated Sanyang Police Station.