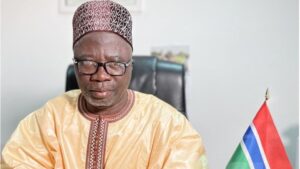 The Gambian President Adama Barrow has ordered for the cessation of demolitions with immediate effect, revealed the minister of information Lamin Queen Jammeh.
The minister told Coffee Time With Peter Gomez this morning that the President has also issued an advise for the setting up of a high-level group that will meet the people of Jabang.
The group, according to him will, inter alia, include Cabinet ministers.
Minister Jammeh also disclosed that the President was keen on establishing who exactly bears the greatest responsibility in the Jabang issue.