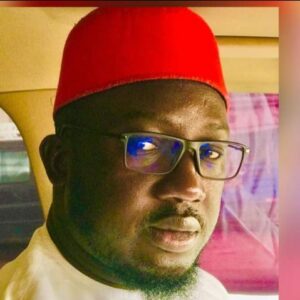 As the transport union braces up for a nationwide strike, a significant number of commuters have been expressing divergent perspectives on the planned sit-down.
"We submitted proposals a long ago to the Minister of Works, Transport and Infrastructure, but we are yet to get his response," Transport Union leader, Omar Ceesay told Jollofnews in response to a request for comment.
The move taken by the General Transport Union comes on the heels of recent agreement between Gambia government and oil marketing companies as they backpedaled to sell fuel above the law recommended pump price.
Ceesay declined to comment on the deal government was able to secure with oil marketing companies, adding that they are not tied to all that.
He made it clear that drivers are not benefitting from the current pump price, adding that the only option they have is to increase the transport fares.
Additionally, the union took to the social messaging platform last Friday to explain the rationale behind their September 12 sit-down strike.
According to the statement posted on Facebook the high cost of fuel, the high price of toll fee at the Senegambia bridge, and too many police checkpoints coupled with expensive mandatory fine on the roads.
Reacting to the news of the planned sit-down, a resident of Brikama Essa Drammeh told Jollofnews that the General Transport Union should hold talks with government to find a lasting to their problems.
"If they go ahead with their plan, this will cause a lot of disruptions next Monday," he said while indicating that there must be a way out of this.
Fanta Dibba who also spoke to Jollofnews, said she doesn't think a sit-down strike is a solution.
"The drivers should think about us. If we have to add tariff increase to the high cost of live, it means we are going to bear the brunt of the devastating consequences," she warned.