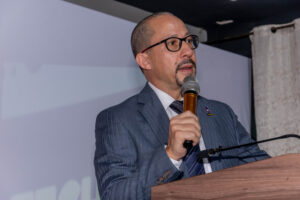 Campaigners are reviving the crusade against Female Genital Mutilation (FGM) as they converged on the tiny West African nation to chart the way forward.
"We are constantly deepening our understanding of the drivers pushing and pulling FGM, not only through investments in robust research and evaluation, but also the uptake of those efforts," UNICEF Country Representative, Gordon Jonathan Lewis, told participants – drawn from 17 countries across the world – who are taking part to the 2022 Annual Technical Consultation, which is being held in The Gambia.
The global campaign to end FGM took a nosedive during the COVID 19 pandemic amid restrictions orders imposed by governments to prevent the virus from spreading. As life is getting to normalcy, UNICEF and UNFPA are teaming up together to take the fight to another level.
Lewis pointed out the importance for policymakers and practitioners to use evidence "to direct policy and practice," calling it "critical" in "efforts at all levels."
"Let me give you an example: research uncovering the magnitude of cross-border FGM 'hotspots' led to policy-makers from Ethiopia, Kenya, Somalia, Uganda and the United Republic of Tanzania committing to work together to end FGM," he reminded the gathering in an attempt to
Diving into a Gambian case study, UNICEF Representative to Gambia, lifted a corner of the veil on the research that was conducted, prioritizing "interlinkages of FGM with other harmful practices."
He then added: "In The Gambia, for example, at the beginning of the year, the Joint Programme, in close collaboration with the government, conducted a Formative Study, not only to document these drivers of FGM in the country, but also to confirm and illustrate the links with another important violation of child rights; child marriage."
Far more disturbing, UNICEF's Gordon Jonathan Lewis further stated that the study has uncovered that "FGM and child marriage are intertwined harmful practices that are both strongly tied to the notion of marriageability and female disempowerment, which threatens the development and well-being of young women and girls in The Gambia."
Up to 4 millions girls are facing the risk of going through FGM. A sombre perspective that continues to raise concerns all over the world.
In other words, he went on, progress in the elimination of one of these harmful practices will undoubtedly contribute to progress in the elimination of the other one.