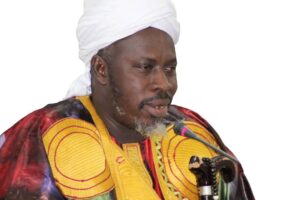 Islamic scholar Ba-Kawsu Fofana is still at the Banjulinding police station where he was invited earlier today for "questioning".
According to his brother Ba-Omar Fofana, the Islamic cleric has been charged with three counts of unlawful assembly, immorality and failure to rein Serit Fofana, who was alleged to have threatened the President with violence.
When contacted, the police deputy spokesperson Chief Inspector Alieu Jamanka confirmed that Ba-Kawsu and one Musa Saidy were under their custody but could not say where and why.