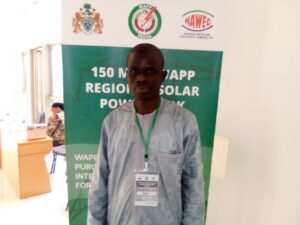 Experts from public utility company in Guinea, Senegal and Guinea Bissau have jetted into the West African nation to explore ways to ignite power purchase interest as a major solar park project is gradually taking shape.
"For NAWEC as the national electricity utility, our mission is to ensure the provision of accessible, affordable, and reliable electricity to satisfy customer needs and contribute to the socio-economic development of the Gambia , as articulated in the NAWEC Strategic Plan 2019 – 2025," the Managing Director of NAWEC, Nani Juwara, told participants at the two – day forum which is being held at the Sir Dawda Kairaba Jawara International Conference Center, Bijilo, Gambia.
The West African Power Pool (WAPP) has initiated the integration of national power systems by setting up regional infrastructure projects geared towards unifying regional electricity market.
Taking into consideration the fact that the country's electricity generation is essentially based on fossil-fuel, Juwara highlighted the costly aspect of it. He then reiterated his commitment to "diversifying the electricity mix by deploying renewable energy technologies, particularly solar PV, to achieve greater energy self-reliance and reduce our dependence on fuel imports for electricity generation."
Speaking on the planned 150MWp Regional Solar PV project, NAWEC boss said it will "contribute immensely to the Gambia's renewable energy target."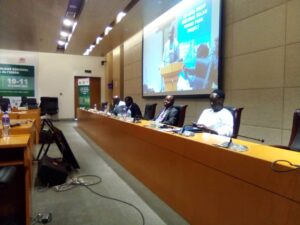 "For this reason, NAWEC is committed to regional efforts to promote cross-border electricity trade and transit within the ECOWAS region," he assured.
Giant Strides In WAPP Projects
Speaking on behalf of OMVG High Commissioner, the Director of Environment and Sustainable Development, Demba Jallow, drew a picture of progresses being recorded in  OMVG member states.
"This validation of Solar PV is timely. When connected at OMVG Soma substation, OMVG infrastructure will certainly provide the platform for effective and efficient utilization of energy generated by the solar plant," he revealed.
In light of the progresses that have been made, Jallow urged the "institutions in charge of access electrification projects" to scale up the work with a view to connecting localities situated around the OMVG substations,"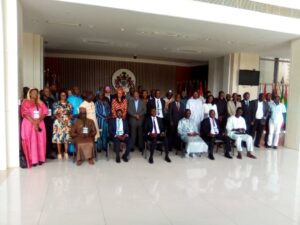 According to him, the WAPP 150MWp Regional Solar Park is one of the priority projects that will boost the volume of energy traded in the subregion.
"Given the growing demand for electricity in ECOWAS countries and the decision by countries to establish a Regional Electricity Market, the competitive phase of which is expected to start soon, there is no doubt that this regional solar park project is a further step towards achieving regional integration," he remarked.