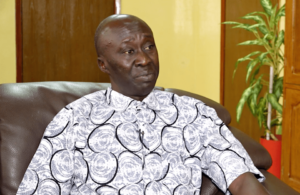 The performance of the fragile Dalasi against the more muscular dollar will not have any knock-on effect on the Hadim Gai-GPA contract as payment is made in dollars.
GPA has contracted Hadim Gai to provide it a storage facility for its containers as the ports struggles with congestion.
The inland container depot was built on a government land allocated to Haddim Gai.
Now, GPA boss Ousman Jobarteh has revealed that Gai is paid 52,000 dollars annually as per his contract with the GPA.
He made the disclosure on Coffee Time With Peter Gomez on Tuesday.