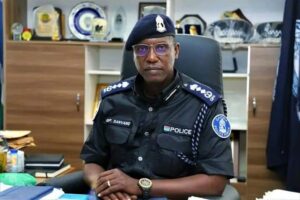 The preliminary police investigations into the deaths of 70 Gambian children have found Dr. Essa Marenah in conflict with the law, JollofNews can authoritatively report.
Dr. Marenah was found wanting by the police investigators for simultaneously acting as a referee and player in the evaluation, registration and inspection of medicines.
He is the director of Medicines Control Agency.
In stark conflict with this role, Dr. Marenah was supervising the wholesale and retail trade of Stop Step Pharmacy.
Stop Step Pharmacy was operating under his license.
Consequently, he was found to have breached Section 14 of the Medicines Control and Pharmacies Act.
The police investigators also have no proof that he was properly executing the functions of a supervisor as there were no log books to show to this.