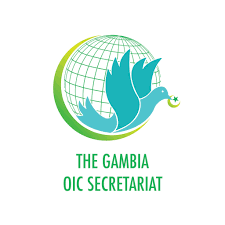 The OIC Secretariat is also losing grounds in the communications offensive it launched two years ago as the terrain increasingly becomes more difficult for The Gambia in its desire to host the 2022 OIC Summit.
Banjul is currently staggering towards the summit slated for December and ground truths and indications from the OIC Secretariat suggest The Gambia is not up to the task of hosting the meeting of their excellencies and majesties.
Royal suites and rooms for presidents were said to be still under construction and equipment withdrawn from roads earmarked for construction in preparation for the summit just a little over a month away.
Meanwhile, the OIC Gambia Secretariat is seemingly losing the communications offensive as well as it appears to be tactically withdrawing from the microphones and airwaves.
Less press briefings and media engagements, curtailing of communications materials such as billboards and the OIC Focus on radio were also some of the indications of inertia at the OIC Gambia Secretariat as the summit approaches.