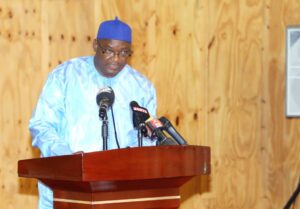 Gambia's Adama Barrow has vowed to making sure his government will commit "to changing the unproductive ways of doing business."
The Gambian leader made this remark as he administered the oath of office and secrecy to newly appointed Trade Minister and Permanent Secretaries. The ceremony which was held at State House, Banjul, was punctuated by the speech delivered by President Adama Barrow.
To achieve this, he said, we must break with the past and change the unhealthy sub-cultures in our institutions, particularly of indifference, foot-dragging, under-performance and inconsistency.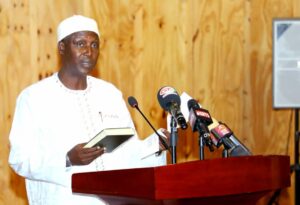 The tiny West African nation has been a business hub in the subregion for decades. As authorities set out the country's business oriented approach, the volume of port related activities increased exponentially under Sir Dawda Kairaba Jawara.
Resolutely decided to revamp he business sector, President Barrow emphasized that "wise management and focusing on the day's workload of assignments need to be adopted and maintained without compromise."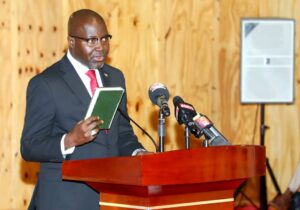 He then advised newly appointed top government officials to "cultivate the culture of diligence, accountability, and transparency."
"Resources are scarce; therefore, they should be used wisely to avoid waste. Government or public assets are often not given due attention," he added.
Barrow urged them to stick to the core values of public service by embrassing "the culture of respect for public service, public structures and public ressources."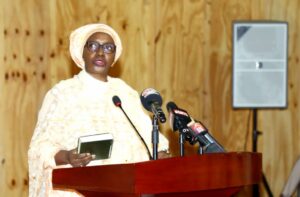 "Where there is need for advice or support, provide it with sincerity," he insisted.
The Minister of Trade, Baboucarr Bouy, Permanent Secretary at the Ministry of Foreign Affairs, Mr Lang Yabou, the Permanent Secretary at the Ministry of Health, Dr. Jainab M.L. Kah and the Permanent Secretary at the Ministry of Fisheries, Mr. Omar S.M. Gibba, have all complied with everything that has been asked of them.
President Barrow reminded the newly appointed government officials of the duties and trust they should upheld in order to maintain the high standard of the positions they are holding.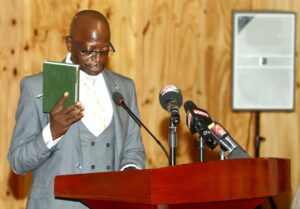 He further encouraged them "to establish links across your sectors, share experiences and learn from one another."
"Set up inter-sectorial structures to hold consultations and collaborate, where necessary," he said.