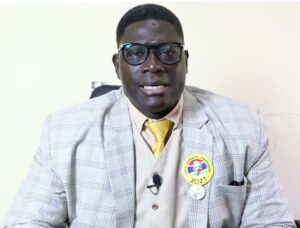 The UDP still believes the voter register contains names of foreigners but the party's spokesperson has opined that it should be an abiding concern of all Gambians that non-Gambians should not be registered to vote in Gambia's elections.
"I don't think it should be controversial or it should be even headlined. I think every Gambian should be championing that because is not only UDP that are the only Gambians. We have Gambians of different shapes," UDP spokesperson Almamy Fanding Taal told JollofNews when contacted on the controversy of non-Gambians reportedly having their names on the voter register.
"This is condemned outright everywhere whether in Ghana, Senegal, Nigeria…If you are not a national of that country, you have no business participating in their elections," Mr. Taal underlined.
UDP, it would be recalled, went down the legal avenue to contest the outcome of last general election, citing some credibility issues with the voter register among others.
However, the case was thrown out on technicality but the party is still convinced that the voter register was prone to abuse by non-Gambians by virtue of Alkalo attestation and all what not.
He continued: "So, these are all issues that are even beyond partisan issues. Gambians across the board should not encourage or accept any non-Gambian to be registered and participate in our electoral processes. That has been our long-standing demand. Non-Gambians should not participate in our elections and should not vote either."