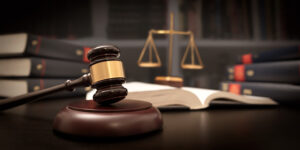 One of The Gambia's biggest spare parts outlets, Mansour Trading in Old Jeshwang, went bankrupt in 2021 but the company's financial troubles have been compounded by legal issues as one of its partners is in court, trying to fend off allegations of fraud.
Abu Lakis is undergoing trial at the Kanifing Magistrates' Court for allegedly issuing four cheques to one of their creditors with the knowledge that there was insufficient funds in his account.
The case proceeded today with Abu Lakis giving evidence under cross-examination.
He told the court at today's hearing that Mansour Trading benefitted from a credit facility from one Abu Hubairy.
He explained that the $5000 credit was given with interest of $1500 but that the partnership went bust and consequently unable to pay the money.
Lakis, however, told the court that he made some efforts to convince their creditor in Lebanon that the outfit had no money to pay for the interest.
The court heard that the creditor travelled to The Gambia and upon confronting Lakis for the money, he gave him four cheques, knowing that he has no adequate funds in his account to pay for the money.
But Lakis told the court that the cheques were just for guarantee because he had no money in his account.
"I only received a call from the Fraud Squad, inviting me to the police," Lakis told the court.