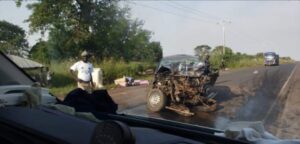 One person has been confirmed dead and several others injured in a grisly road accident in the Jarra village of Jiffin this morning.
Official sources told JollofNews that two cars were involved in a head-on coalition and the driver of one of the vehicles died on the spot.
He was identified as a Bissau Guinean.
The injured were since evacuated for medical care.
Details were still scanty at the time of this post.