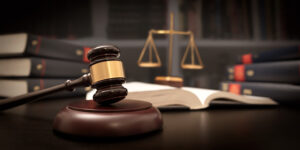 Two Senegalese nationals were earlier this week sent in pre-trial detention after prosecutors sought for the limiting of their movements to safeguard public safety and security.
M. E Faal and Y. Faal were on Tuesday brought to the Kanifing Magistrates' Court under police escort as their trial over theft continues.
The duo is currently facing allegation of stealing a mobile phone but has vociferously denied culpability.
On Tuesday, the accused were given the opportunity to cross-examine the latest prosecution witness as they had no legal representation.
The two Senegalese nationals said they only saw each other at the reported crime scene but have never met before.
The other said he was at the reported crime scene to hand over the alleged stolen phone to the complainant while another claimed, he was at a wrong place at a wrong time in a wrong demeanor.
"I was at the scene only by accident and I was drunk at the time. Looking at my demeanor and because I was reeking of alcohol, they lumped me up with my co-accused and took us to the police," he testified under cross-examination.
Meanwhile, the prosecution has applied for the denial of bail to the duo.
It contended that one of the reasons for opposing bail was premised on the fear that the accused may jump bail if granted liberty as their case continues.
The prosecution reinforced its argument with the criminal records of one of the accused persons, applying for the denial of bail, saying one of the accused is a habitual offender and the risk of him fleeing the jurisdiction was very high.
But M. E Faal would take none of this.
He strongly argued that denying him bail because of his co-accused's criminal past was not legally sensible.
M. E Faal also told the court that he had lived in The Gambia since 2006 without any legal trouble.
"I'm a driver and my only intention was to help the complainant," he stated.
However in his ruling, Principal Magistrate Omar Jabang ordered for the return of the two men in custody until the next adjourned date in the interest of the larger public.