Thieves are being hunted down by the Police after they got away with more than D150,000 in jewelery. They broke into the shop to steal all the valuable items, leaving the shop owner in total disarray.
"The incident happened last week on November 15, 2022. I received a call at around 5 am, informing me that robbers forced entry and stole everything," Mamady Jawo told JollofNews while struggling to overcome the traumatic experience.
Residents in New Jeshwang are still trying to figure out who are the people behind the robbery that has ruined the life of a fellow human being. Located near the Westfield – based Gambia, German Advisory Centre, the jewelry shop has been there for over four deccades.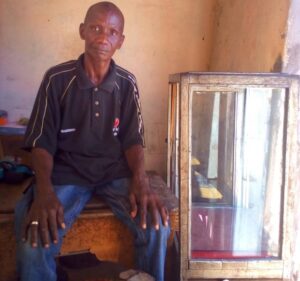 "I have been here since Jawara era but never experienced anything of this magnitude," he confided to JollofNews. "I am stil wondering what would be the reaction of some of my clients…"
He said he did not spare time to take the matter up with the Police, and expressed hope the criminals will be nabbed in a near future.
As a person with disability, Jawo said the thieves have now forced him to beg for help from Gambians.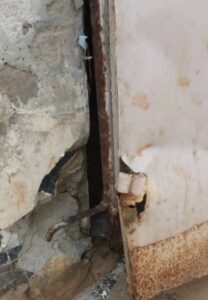 "It is difficult but it seems this is the only option I have now," he said as his eyes got inundated with tears.
"How am I going to refund the owners of some of the valuable items?" he quizzed in a tone of desperation.
Mamady Jawo can be reached on: +220 781 8887.