The GPDP of Henry Gomez will convene its biennial party congress early next month, JollofNews was reliably informed.
According to sources, party delegates from across the country will on December 3rd converge at the Friendship Hostel in Bakau to knock heads together on issues, regarding the party's present and future.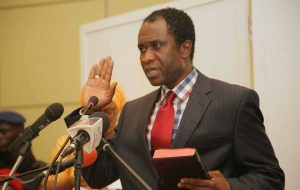 Meanwhile, all roads lead to Janjanbureh on 8 December 2022, when officials and members of the UDP are expected to converge on the island settlement for the biennial congress of the Gambia's largest opposition party.
NPP has yet to announce dates for its congress.
The party has meantime yet to hold any congress since its founding in 2019.