Lethargy is increasingly creeping into the FTJ-led APRC as some of the faction's top officials landed top jobs in the Barrow administration whilst others were "left in the cold".
Despite lacking the financial muscle to hold a biennial congress this year, the FTJ-led APRC is not making any significant move towards fulfilling this all-important electoral requirement.
Sources in the inner circle of the faction have hinted JollofNews that congress is not currently on the agenda of the breakaway group this year.
"We have some issues with finances. So, it may be premature for me to comment on whether there'll be a congress or not. In fact, the improbability of congress this year is more probable than its probability," one source told this medium.
Since former President Yahya Jammeh withdrew his financial support to FTJ-led APRC, the faction's financial worries have been mounting.
Meanwhile, there are fears the FTJ-led APRC could be submerged into the NPP.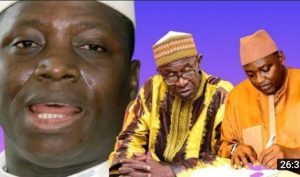 The faction was dealt a strategic blow when three of its top officials were catapulted to roles they would now have little or no time for the party's wellbeing.
House Speaker Fabakary Tombong Jatta has been apparently de-fanged after been appointed to that role.
Former House Speaker Fatoumatta Jahumpa-Ceesay has also found a new direction as the Gambia's ambassador to South Africa.
Another APRC bigwig Ousman Rambo Jatta will be giving operational support to Madam Jahumpa-Ceesay as Consular Officer in the same embassy.
The faction is grappling with mounting inertia as many of its officials and members have grown lethargic when they were unable to make it to the list of appointees for government jobs following the general election.