President Adama Barrow has concluded his tour of the Upper River Region (URR) in Koli Banta as part of his nationwide tour but before he left, D5m have been dished out to various women Kafolu across the region.
The Gambian leader said the monies were meant to support women in business.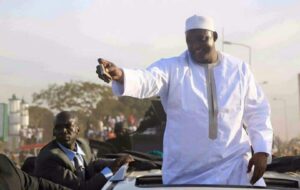 The President made similar gestures in North Bank Region and CRR North.