As Gambian girls increasingly turn to social media for inspiration, a mid-morning program on Radio Veritas has urged Gambian girls to look inward for their role models.
Young people are now turning to the cyber space to draw inspiration from celebrities.
Currently, there are not many Gambian men and women, whose autographs, young people will be dashing for.
Many of those expected to inspire the young are being looked at with suspicion and irreverence;viewed as self-seeking and deprave.
But one woman, who has kept inspiring someone, is Adelaide Sosseh.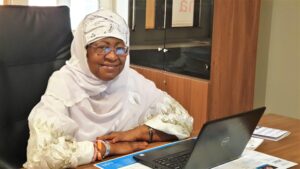 As Thursday's mid-morning program on Radio Veritas sizzled on, one of the panelists said: "Girls should have role models in order to thrive. During my formative years, I drew great inspiration from Adelaide Sosseh. I tried to speak like her(laughs) and all what not."
Meanwhile, many believe if anyone behaves in an exemplary way, he or she will be seen as a role model.
Adelaide Sosseh was meantime the Vice Chairperson of the Gambia's Truth, Reparations and Reconciliation Commission (TRRC).