In wake of the sad turn of events in Foni, the Gambia government has confirmed that the incident happened last night and has left three people dead.
"The victims are Demba Colley, age 23, Alhagie Volley, age 23, and Ebrima Volley, age 20," Government Spokesperson, Ebrima G. Sankareh, said in a statement issued today and seen by JollofNews.
Since the eruption of the Casamance crisis, the people of Foni are being caught between deadly shelling from Senegalese army and the rebel faction tied to MFDC breakaway faction leader, Salif Sadio. Last night events are the latest on a series of 'collateral damages' that continue to bring desolation to the Fonis.
Sankareh further stated that preliminary investigations have revealed that "all the deceased are non Gambians but had registered with the UNHCR, Banjul Office, as refugees in The Gambia."
He then added: "A fourth victim, Sulayman Colley, was injured and is currently being hospitalized at a health facility."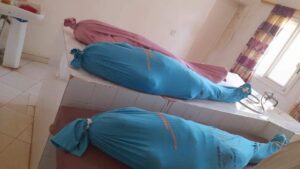 In an attempt to leave no stone unturned, Sankareh made it clear that "all three men died in the Senegalese region of Casamance and not within Gambian territory as is being erroneously alleged."
He seized the opportunity to take a swipe at the Foni parliamentarians who recently convened a news conference to denounce the violence the ECOMIG and Senegalese army are inflicting on the people of Foni.
Sankareh rubbished what he described as "a litany of complaints" over ECOMIG forces sent in 2016 by the regional bloc to enforce the verdict of Gambians.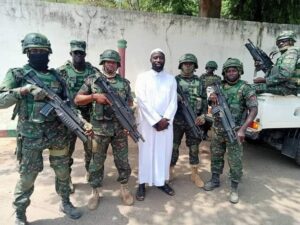 Meanwhile, National Assembly Member for Foni Kansala, Almamy Gibba, has taken to social media platforms to 'set the record straight.'
In an audiotape obtained by JollofNews, Gibba said: "I as a representative of Foni Kansala, this shooting of my people, our people, your people are from my area, Foni Kansala."
Gibba unequivocally stated that the victims are Gambians, arguing that he was able to gather some valid documents to corroborate his findings.
Taking the gloves off, the Foni Kansala MP accused Gambia government of dodging responsibility…