The Executive Board of the IMF has approved about US$27.41m for The Gambia after the Fifth Review under the Extended Credit Facility Arrangement for the country held in Washington, DC on Thursday.
This takes the total disbursements under ECF arrangements to about US$87.44 million.
In the second augmentation of access under this ECF arrangement, the Executive Board also okayed an augmentation of access from SDR55 million to SDR70.55m or 113.4 per cent of The Gambia's quota in the Fund.
The Executive Board also reviewed the financing assurances and waived the nonobservance of a performance criterion on external arrears.
The IMF Executive Board's decision paves the way for the immediate disbursement of the money to The Gambia to support it fulfill its balance-of-payments and fiscal financing needs amid challenges, including the ripple effects of Russia's invasion of Ukraine and to help the country in its convalescence from the Coronavirus pandemic.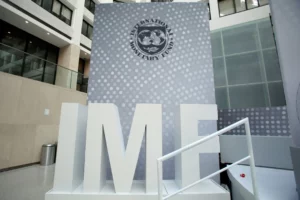 According to IMF, the Gambia's economy is expected to record a 4.5 per cent growth in 2022 and 6.0 per cent in 2023.
The global monetary institution said "the repercussions of the war in Ukraine threaten economic and social stability".
IMF reported that the Gambian authorities are taking the necessary measures to address"the implications of external shocks".
"They remain committed to strong policies and reform," IMF said of the Gambian authorities.