The Gambian leader ended the 2022 Meet The People's Tour with a renewed commitment for infrastructural development. He made a good number of site visits geared towards assessing the level of advancement of projects initiated by his government.
"These past two days were also part of the Meet The People's Tour to make sure we go and see the projects and assess their state of progress," he told reporters during an interview held Wednesday evening on State House grounds, Banjul.
In what has got to be the demonstration of achievements made by his government, Barrow braved the sun and dust to get in touch with workers, interact with populations, and gather valuable information on the way these projects are being carried out.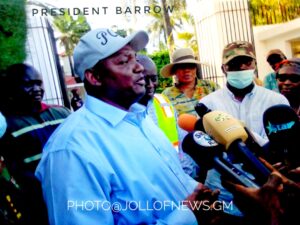 "We are impressed by what we have seen," he said with a tone of satisfaction. He then added: "We are really happy with all the projects. And there are lots of projects going on: schools, markets, power substations etc. So, we are doing a lot of things at the same time. It looks like a revolution!"
On Wednesday, the President was welcomed by a huge crowd of students at Nusrat Senior Secondary School, chanting and dancing.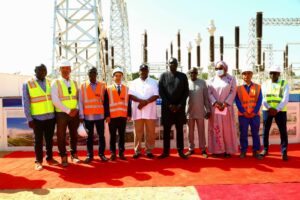 He visited the newly erected building blocks, the site of the new school canteen and a poultry farm initiated by students.
Barrow subsequently visited a power substation construction project located at NAWEC borehole in Bakoteh.
The project is developed by TBEA, a Xinjiang Province- based company which is leader in energy-efficient power transmission and transformation field.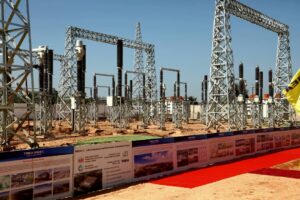 He subsequently visited Lot 1 of the 50 km OIC urban roads project with a stop at Old Jeswang- New Jeswang Road, TK Motors-Iceman-Kairaba Avenue, Kanifing Gen. Hospital- Methodist Academy, GTMI-Kanifing Gen. Hospital.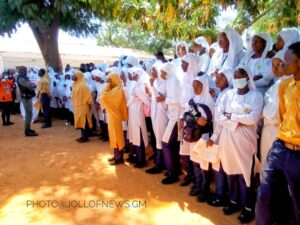 The site visits ended in Banjul as Barrow toured the Banjul Rehabilitation Project sites, including Ingram Street, Hope Street, Macdonald, Kombo Street, and Albion Place.