The National Assembly Member for Serrekunda West, Madi Ceesay, has urged victims of Yahya Jammeh's two-decade-long regime to come together as one. He said they can only get redress if they are able to form a 'formidable force.'
Ceesay made this remark during an exclusive interview with JollofNews after having a two-day interface with victims of Hisséne Habré's dictatorship in the Senegalese capital.
A two-day conference on accountability mechanisms was recently held in Dakar, Senegal, and brought together civil society groups, Chadian and Gambian victims under the big tent. Through experience sharing, Gambians were able to have clear understanding of the process that led to the arrest, indictment and subsequent conviction of Hisséne Habré.
Ceesay unequivocally stated that victims must take the lead in bringing Gambia's longtime ruler to justice.
He then added that there is 'urgent need' for major constitutional reforms as victims are pushing ahead with resounding demands for justice.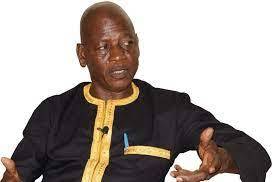 "We must come up with laws that will make it possible to try people who committed some of the atrocities listed by the truth commission," he said.
A former journalist and recipient of the Committee to Protect Journalists Award, Madi Ceesay was incarcerated for calling "coups d'état as a mockery of democracy." Publisher of The Daily News, he has to go through ostracism and all sorts of subterfuges used by the former regime.
As a parliamentarian elected under the banner of United Democratic Party (UDP), Ceesay told JollofNews that the initiative should come from the Ministry of Justice.
"There must be a committed support by government to set up a Special Court that will try the former President," he added.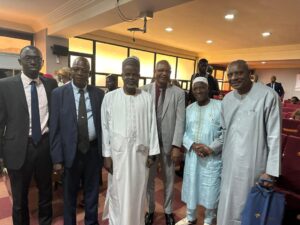 Weighing in on the interactions he had with Chadian victims, the Serrekunda West MP said the path to justice must be easier for Gambians.
"Probably the main hurdle we may face in trying to bring Jammeh to justice, is the Equatorial Guinea's refusal to cooperate with the international community," he indicated.
"In the case of Hisséne Habré, President Macky Sall came up with a strong political commitment," he remarked.
Ceesay further indicated that it took Chad twenty good years to bring Habré to book but expressed that Gambians will not have to through this long period of time.