A collision between two buses in central Senegal has left 40 people dead and dozens injured.
Preliminary investigations suggested that one of the buses suffered a burst tyre and collided head-on with an oncoming bus, officials said.
President Macky Sall has declared three days of mourning and has promised to take measures to improve road safety.
Traffic accidents are common in Senegal, but this was one of the deadliest in recent years.
Emergency services official Cheikh Fall told AFP news agency that 87 people were injured in the collision, near the central town of Kaffrine.
The wounded have been taken to hospital and a medical centre for treatment, he added.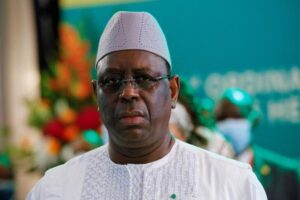 Confirming the 40 deaths, Mr Sall said on Twitter that he was "deeply saddened by the tragic road accident".
"I extend my heartfelt condolences to the families of the victims and wish a speedy recovery to the injured."
Meanwhile, 21 people have died and 49 others have been wounded in a bus accident in Kenya.
The bus had just crossed the border from Uganda into Kenya when it crashed.
Ugandan regional police spokesman Rogers Taitika told AFP that the driver appeared to have lost control and veered off the road.
Those killed were mostly Kenyans, but included eight Ugandans, he was quoted as saying.
(BBC News)