The grandson of Alex Haley will alongside Malick L. Manga visit The Gambia tomorrow to celebrate the internationally-acclaimed book Roots.
Roots is an award-winning book authored by Alex Haley.
The work lays bare the tragedies of the transAtlantic slave trade.
Bill Haley (Jr. ) and Makick L. Manga are expected to arrive in The Gambia on 9 January 2023, to celebrate their shared legacies to usher in the new year.
The huge journey of Roots began when Alex Haily chanced on a Gambian student, Ebou Manga, at New York's historic Hamilton College.
Manga was a major force in discovering Alex Haley's family lineage in West Africa and he subsequently became Haley's Chief Gambian technical advisor for Roots and subsequent miniseries franchise.
Last year marked the seven milestone anniversaries around Roots.
Technology transfer initiative in conjunction with Affordable Human Needs(AHN) and Frontida Records to promote and build on the Africa/America bond forms part of the seven milestone anniversaries.
"The Technology Transfer initiatives are a generational gift to the people of The Gambia;an affirmation of our 'Roots' legacy; and the seven milestone anniversaries, which include the 55th Anniversary of my grandfather and Ebou Manga's inaugural visit to The Gambia," Bill Haley, Jr., was quoted as saying. "And, it is the story of my ancestral descendent Kunta Kinteh."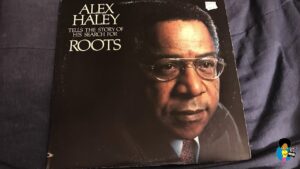 "These initiatives are a reflection of the deep yearning we have in connecting to our joint legacies but they are also an answered call for those of us in The Diaspora to help with the development of our ancestral homeland,"Malick L. Manga reemphasized.
Meanwhile, the Technology Transfer Initiatives to be discussed will centre on Sustainable Housing, Education, Healthcare, Agriculture and Cultural Tourism as critical sectors for the Gambia's overall development.
Manga and Haley plan to roll out a number of initiatives to global public space to celebrate and inform a new generation of their Roots Legacy and the significance of the African diaspora.