Gambia's president Adama Barrow and Ebrima Solo Sandeng were comrades in the struggle against the Jammeh dictatorship but when it was time to bid Sandeng final farewell, President Barrow was nowhere to be spotted among the mourners even though he was just few metres away from the Arch 22 where a funeral service was this morning held for the fallen pro-democracy activist.
The Gambian leader and the late Solo Sandeng fought side by side and remained in the same trenches for more than two decades in an apparent long quest for restoration of democracy to The Gambia.
Less than one year before the great trek to democracy was conquered, Sandeng fell in one of the most significant and rarest battles for democracy, fought at the famous Westfield intersection in Serekunda.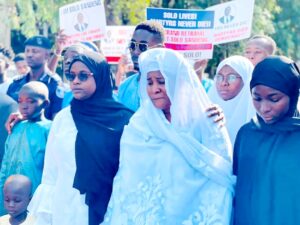 On 14 April 2016, the late Ebrima Solo Sandeng led some spirited and brave Gambians in a rare anti-government protest with electoral law reforms at the heart of their agenda.
His torture to death and the subsequent change of government are still regarded as watershed moments in Gambia's political trajectory.
Meanwhile despite attending funerals and burials of many of those he'd crossed path with, President Barrow was probably watching his fallen comrade's funeral service via tv.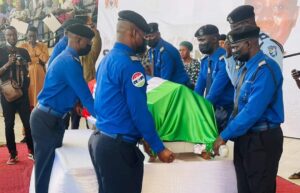 And, this did not apparently sit well with some people, who'd thought Mr. Barrow could've exhibited some degree of battlefield esprit de corps.