The secretary general of the UDP has paid a glowing tribute to Ebrima Solo Sandeng, describing him as a friend, brother, patriot, unselfish, kindhearted and generous.
Scores of Gambians converged on the Latrikunda mosque on Tuesday to pay respect to the late Solo Sandeng following the release of his remains to his family for burial today.
In a speech laced with sobs and silent tears, Lawyer Darboe said he was devastated by Sandeng's death.
"I have lost a friend, brother and a true comrade," Hon. Darboe underlined.
Darboe recalled how the late Sandeng dedicated his time, energy and financial resources to the sustenance of the UDP and the fight for better Gambia.
The UDP leader described the late Sandeng as a brave man, who was always ready to put his life on the line for country.
"Solo has always stood up to lawlessness. I could remember at Jahally Pacharr, a senior police officer instructed that they (UDP officials) should not push further into the country to spread UDP's message. But Solo resisted and truly showed the will to revolt at abuse of the law," he recalled.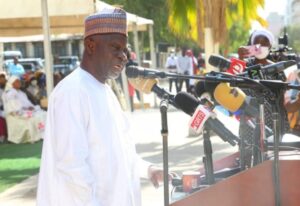 Darboe also described Sandeng as an intellectual, pious and someone steady in his political conviction.
He added: "He always recited the Qur'an and prayed for the wellbeing of the UDP and the country whenever we were on tour. Solo was also very instrumental in putting together the Little Yellow Book in 2011.
"Little Yellow Book has 12 chapters and despite the fact that he did not receive any Western education, he typed the entire Little Yellow Book. He did things that people had no knowledge of," Darboe acknowledged.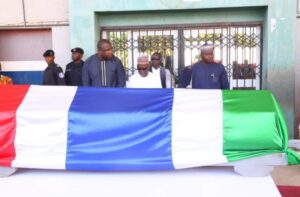 "I'm devastated. The Gambia has lost a patriot. I lost a friend and a brother. Solo has dedicated himself to the UDP and The Gambia. He was a fountain of knowledge, a man of wisdom, humble and generous. I'm devastated but I take solace in the fact that Solo will be immortalized," he stated.