Despite the impassioned pleas from residents and risk of homelessness, the Gambia government said it will go ahead with its plan to bring down structures in New Jeshwang to give way for the construction of an OIC road there.
Heavy equipment will be deployed in the area on 23 January 2023, to tear down structures earmarked for removal.
Last week, officials of the OIC Gambia Secretariat were in New Jeshwang to tell the affected residents to now shift their focus to compensation.
The area's legislator Hon. Sheriff Sarr lamented that the die was cast and that the demolitions will "unfortunately" go ahead.
The Old Jeshwang NAM thanked the affected residents for accepting an invitation to sit with OIC officials on Thursday.
But many affected residents came out of that meeting more disappointed and feeling less assured.
When they were going to the gathering, many had expected that the OIC officials would announce to them that demolitions will affect both sides of the road earmarked for building.
"Is it because our compounds are more ragged than others on the other side that you decided to carve the road only from our side of the road," rhetorically asked one woman.
"The way things stand, people will lose, inter alia, bath spaces, kitchens, cesspits and courtyards," fumed another lady.
"This road is precipitating miseries for us as some of us will lose almost all of their compounds. Where can we get that kind of money to relocate," asked an elderly resident.
But according to OIC top official Essa Bokar Sey, compensation will not be an issue and that it'll be agreeable to the affected residents.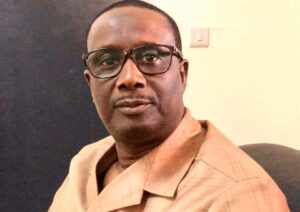 The former diplomat attempted to use his background in diplomacy to give the assurance to the residents that they were not "targeted for demolition because their compounds were not as attractive as others".
"Beauty is in the eyes of the beholder," he told the affected compound owners.
But they were not amused.
"Our bone of contention here is the approach to the proposed road. Government can save families of the miseries of losing their property by carving the road from both of its sides," reasoned an affected resident Abdou Rahman Jarju.