About 26 Gambian migrants have been sent across the Algerian border to the Nigerien village of Azamac, reports reaching JollofNews intimated.
The migrants were reportedly living in deplorable conditions as they had to put up with hunger and chillingly cold desert weather.
The 26 Gambians have been camped in an IOM makeshift center in the desert of Azamac and their hope of returning home through an IOM-assisted voluntary return has been fading fast, sources told this medium.
"We've been living in improvised shelters for more than three months now," an Essau native Abdou Koundoul told JollofNews on a rather poor line from their makeshift camp in the desert of Azamac.
"We are living in very tough conditions here. We neither have money nor enough food to sustain ourselves. Water is also scarce and the cold weather unbearable," Muhammed Trawally from Misraba Mariama told this medium.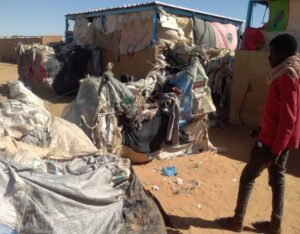 Meanwhile according to our sources, the Gambian migrants were deported from the Algerian border village of Aril sometime ago.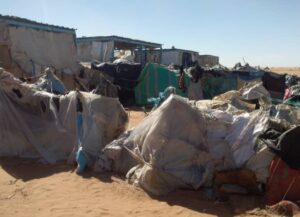 Multiple sources have reported that the IOM remained reluctant to repatriate the migrants as the UN body "insists" on engaging Gambian diplomatic staff before they could return the stranded migrants home.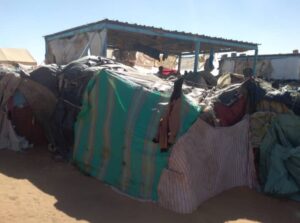 IOM and the Gambia government have yet to comment on the plight of the stranded Gambian migrants.
Anyone wishing to reach out to the stranded migrants can call +227 70522914.