Sources close to Dr. Abubakary Jawara have hinted JollofNews that the former proprietress of the defunct Elegance boutique Khadijah Kebbeh "stole" 221,000 dollars from the businessman and it was thought this was the proceeds "she used to grease" the palms of journalists to attempt to soil Dr. Jawara's reputation.
Ms. Kebbeh is said to be currently out of The Gambia and it has yet to be clear to this medium as to whether she is a fugitive of justice. However, what's clear is that she has been commanded to appear at the Banjul High Court later this month.
She stands accused of stealing nearly D60m from the chairman of GACH Group Dr. Abubakary Jawara.
Sources said money laundering charges have also been slammed against Ms. Kebbeh.
Meanwhile, her name appeared on the list of defense witnesses that the Trumpet editor Fabakary B. Ceesay has lined up for his trial for allegedly defaming the GACH CEO.
Sources said verifiable materials exist, linking Khadija Kebbeh to the Trumpet editor.
This has apparently generated some suspicion in Dr. Jawara's circles that Khadija Kebbeh may be using part of the 221,000 dollars she allegedly stole from Dr. Jawara to pay bribes to journalists to besmirch the "good reputation" of the philanthropist and businessman.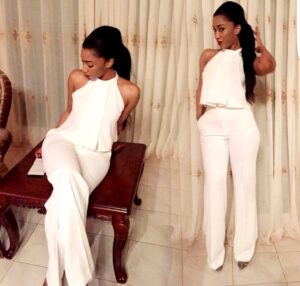 Khadija Kebbeh sometime ago made unsubstantiated claims on Whats-On-Gambia about how she "financed" some of Dr. Abubakary Jawara's charity works.
The story went viral and it was picked by other news sources such as Sulayman Ben Suwareh.
Meanwhile, sources hinted JollofNews that Fabakary B. Ceesay has denied having any professional relationship with Ms. Khadija Kebbeh despite her name featuring on his witness list.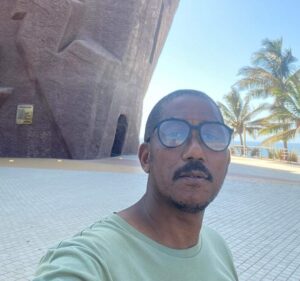 The Gambia Police Force (GPF) has yet to respond to our numerous requests for information about Ms. Kebbeh's whereabouts.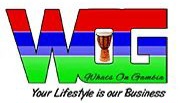 Meanwhile, reports emerged sometime last year that she has fled The Gambia, though these reports could not be verified by JollofNews.