A court in The Gambia has dropped charges against three military officers alleged to have taken part in last month's coup plot.
Two civilians who had been detained were also freed.
However, another four military officers and one police officer, including alleged ringleader Lance Corporal Sana Fadera, will face new charges next week.
They did not enter a plea during Wednesday's court appearance.
Families of the freed officers and civilians celebrated after they were released from custody.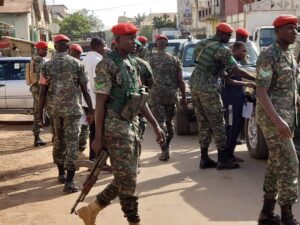 (BBC)