The deputy permanent secretary at the ministry of works is expected to report to the works minister for the determination of the date for removal of structures in New Jeshwang.
Scores of families in the riverine Serekunda suburb have been threatened by possible habitat loss as the Gambia government earmarked parts of their homes for removal.
As part of the OIC roads construction project, families in New Jeshwang could be uprooted as government "attempts" to avoid disruption to critical services such as electricity supply.
Physical Planning said it was set to demolish structures on only one side of the road.
The OIC and Gambia government officials this week had another engagement with the community and they left the affected families more worried than before their arrival there.
The area's representative in the National Assembly Sheriff Sarr was also worried.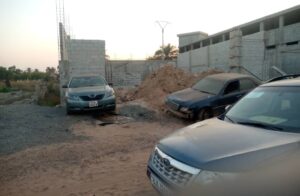 "I am still appealing to government. Yes, we want development but let us engage. Let us see how we can reduce the impact," he said of the impending demolition exercise.