The Independent Electoral Commission (IEC) has ended the replacement of lost, stolen or damaged voting cards, as it intensifies preparations ahead of the April-May Local Government elections.
Finally brought to a successful end yesterday 7 April, the replacement of faulty voting cards started on 31 March at the various IEC regional offices in Banjul, Kanifing, Brikama, Kerewan, Mansakonko, Janjangburch, Basse and at the Election House (Headquarters) in Kanifing.
The cards replaced were those issued during the general registration of voters held from 29 May to 11 July 2021, and attracted a fee of 200 dalasis.
No new voter cards were issued during the replacement exercise.
Meanwhile, it would be recalled that 367 candidates, including 54 females, have been nominated for the upcoming Local Government elections, according to the Gambia's Independent Electoral Commission (IEC).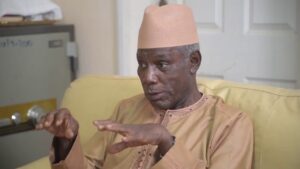 Two hundred and ninety-nine (299) are nominated under the tickets of various parties while 68 are nominated as independent candidates, following the conclusion of the nomination process yesterday. Four persons with disabilities (PWDs) have also been nominated.
The elections will be held on 15 April for aspiring councillors and 20 May for aspiring chairpersons and mayors.