Members of Gambia's main opposition United Democratic Party (UD) have denounced alleged vote buying and offering of inducements or bribery by members of the ruling National People's Party (NPP) in the electioneering process leading to the April 15 and May 20 polls.
At a press conference held today at its bureau at Pipe Line, leaders of the party criticised the alleged acts by the ruling party, saying they are not allegations but actual happenings, as there are evidences to the effect.
The UDP's administrative secretary for media and communications, Tombong Saidy, briefing the press on the issue, said: "It seems this is a tactic NPP is using throughout the country. Two days ago, the governor of CRR and the chief of Saloum, Ali Jay Touray, and the Member of Parliament and Seedy Njie went to Njimbalang in Saloum, not far from Kaur, where we have our candidate Modou Jallow, to induce him to withdraw his candidature and he refused.
"There are several examples like this throughout the country. So it seems the NPP's only means of winning the election or having some candidates is to induce people and go to candidates offering them money for them to withdraw from the elections
"We have seen PPP candidates in URR who withdrew and some UDP candidates withdrew in Njau, and all those were induced. In fact, one of them was even accompanied by Seedy Njie [deputy speaker of the National Assembly] to the Jangjangbureh IEC office for the person to tender his letter of withdrawal."
Mr Saidy said the "UDP would not accept vote-buying and inducement now and during the polls; hence would take necessary actions to tackle the anomalies being perpetrated by the ruling party.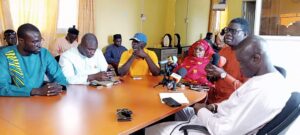 UDP candidate for West Coast Chairmanship, Yankuba Darboe, condemned the fraudulent act, citing evidence: "This voter buying thing or inducement people are alleging is not only an allegation. Evidence has now been provided to the police, as Modou Sarr, a UDP Banjul central committee member, narrated the case in Banjul."
"We are having similar stories and narratives of people all across West Coast, and the unfortunate thing is the police are not doing anything about it, which is quite serious because they need to deter people from being engaged in it," Darboe said. "This is fraud; it is voter fraud. It goes to undermine our electoral credibility completely."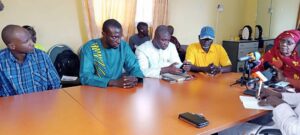 He said further that the Independent Electoral Commission was not doing anything to put a halt to the fraudulent act.
He added: "Unfortunately, the IEC, who are supposed to take the lead in this are also not taking serious action, because we expect them to come up with a press release, a stern warning, advising all parties to desist from such actions."