Stakeholders in the fight to control smoking in The Gambia have discussed putting in place stringent measures to control tobacco vending and smoking in the country.
The Tobacco Control Committee of The Gambia, together with other relevant authorities, on Friday 14 April 2023 had a meeting that discussed various ways to put the selling and smoking of tobacco under tight control.
Advocates of tobacco control in The Gambia have over the years struggled to discourage smoking in the country by calling for regulations on the way and manner tobacco is sold and used in the country. Hence, a 2016 Act on Tobacco Control has since been introduced to restrict sales to minors, appropriately label and package cigarettes, and provide for 100 metres designated smoking area.
Despite the laws, efforts and successes registered so far in the fight, stakeholders believe there is still more to be done, especially in Tobacco Industry Monitoring and Response, enforcement of the law in Tourist Development Areas and other vital areas considered to be receiving puny, ineffective or weak actions to enforce the law.
The tourism board and tourism ministry would need to put more stringent measures in place, despite efforts to discourage public space smoking in restaurants.
The vendors and shop owners are also not observing the rules as they are always seen displaying tobacco or cigarette materials in their shops across the country, especially along Kairaba Avenue and "even at the recently concluded trade fair".
Speaking at the ceremony, Sanjaly Trawally, Deputy Director of Health Promotion and Education, said the state had imposed a hold on tax increment in the past years but had increased it this year 2023 as contained in the budget. "There can be another strategy, which is to encourage the state to place a ban on smoking in public offices and spaces," he suggested.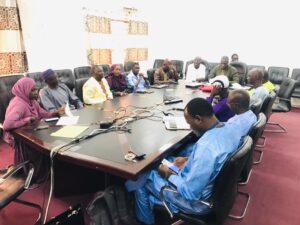 The Health Promotion expert to the World Health Organization, Momodou Gassama, considered that "it is not easy" dealing with the giants in the tobacco business or industry, since tax and risks are involved.
There should however be no compromise when it comes to the health of the public, particularly the health risks associated with smoking, Mr Gassama added.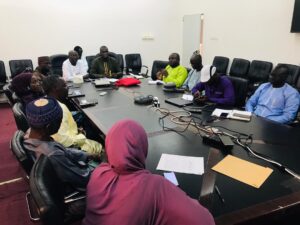 Highlighting some of the constraints in the fight against public smoking, the acting chair of the Tobacco Control Committee, Commissioner Kinteh says the security force is a delicate area in that "one can only be brutal on a junior officer when spotted smoking in non-designated areas but would be different" in their approach to the upper ranks.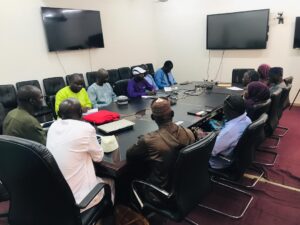 Commissioner Pa Bojang, the Task Force Operation Leader, suggested launching a sensitization campaign for junior officers since most of the senior ranks that smoke are proven to be otherwise.
He encourages the committee to also target the passing-out ceremonies of junior officers, starting with the upcoming passing-out for new officers of the prison department who have just completed their training.