Gambians in Germany will take to the streets of Germany to protest the planned deportation of their undocumented brothers in that country, a source in Berlin has told JollofNews.
German police authorities are currently arresting undocumented Gambian migrants for identification and eventual deportation over the past days.
Speaking to JollofNews, a Gambian based in Germany said: "Due to the high number of Gambian migrants in Baden-Württemberg, a comrade contacted me a few days ago and finally agreed to organise a demonstration on Saturday – 27th May 2023 – from 14:00 to 17:00 (European time) at Stuttgart's Schlossplatz, after receiving permission from the authorities upon their request."
According to the source, the demonstration is being organised by the Gambia Refugee Association Europe Branch together with their partners and well-wishers.
"Since last week, Gambian migrants have been telling me we should organise a demonstration against the planned deportation, but my experience with the community is that people can talk about it, but when it comes to going to the streets and demonstrate, nobody shows up, especially here in Berlin," the source said.
"So in speaking with a comrade in Stuttgart on the phone about the planned demonstration on Saturday, I made it clear to him that we are all in solidarity and support of the planned demonstration. Even if it is far away and we can't go, the struggle is ours and we are all demonstrating physically and virtually by raising awareness and calling on our brothers and sisters to turn up in numbers on Saturday and raise our voices and concerns to the German authorities."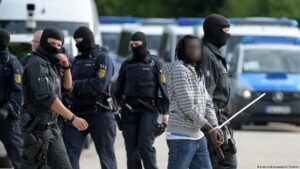 According to our source, they would also demand that the Gambia government "withhold the deportation process and stop the Gambian delegates in Germany from identifying Gambians to be deported to The Gambia".
The migrants, he added, want the Gambian government to negotiate with the EU to reconsider its Good Practice Document that was initiated to create solutions and potential opportunities for migrants who are already in Europe to integrate and be on the right track.
"These and many other demands will be raised at the planned demonstration in Stuttgart, Baden-Württemberg, Germany," the source pointed out.