Iconic Ghanaian author, poet and academic, Christina Ama Ata Aidoo, mostly known as Ama Ata Aidoo, died yesterday at 81.
Ama is arguably Ghana's most celebrated author and one of the most popular female authors in Africa and across the wider world.
The novelist and playwright was a one-time Secretary for Education in Ghana (1982 to 1983) under former president Jerry Rawlings's PNDC administration.
The Dilemma of a Ghost, her first play published in 1965, made Aidoo the first published African woman dramatist.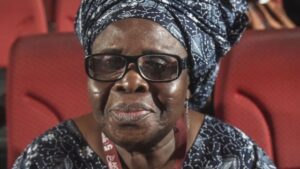 She won the Commonwealth Writers' Prize in 1992 with the novel Changes.