Reports reaching JollofNews editorial desk have it that social messaging platforms such as Facebook, Instagram, WhatsApp, Twitter and YouTube are no more accessible.
Speaking under conditions of anonymity, a top Senegalese journalist confided to JollofNews that the government is being suspected of instigating internet filtering.
The announcement of the verdict, condemning opposition leader Ousmane Sonko has triggered series of protests that rapidly spread across Senegal. Three protesters have reportedly been killed by security forces.
"Many people are switching to VPN apps to bypass blocked sites," she told JollofNews while unleashing hell on Macky Sall regime accused of dragging the country into instability.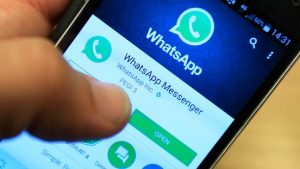 The move comes on the heels of government decision to shutdown Wal Fadjri TV, followed by millions of Senegalese in quest of alternative news.
Authorities are accusing the channel of inciting the youth to violence as today's demonstration gained momentum.