Lawyer Ousainou Darboe of the opposition United Democratic Party (UDP) has likened the situation his party is currently facing to the horrible episodes of former Gambia's longtime ruler.
"This is an abuse of power!" he exclaimed during a press conference held at the party heaquarter in Manjaikunda, some 10 km away from Banjul.
Since the apprehension of the shooter, some UDP officials have been called for questioning by the Police, including the campaign manager Momodou Sabally. Addionally, the Government spokesperson, Ebrima G. Sankareh, has told a popular radio talk show that Ousainou Bojang was hired to do a hit job.
Darboe went on to say that the authorities are using the Police for their political agenda. He then added that "this is reminescent to the Jammeh era."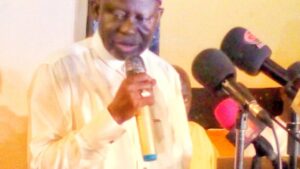 He further reminded the country's law enforcement body that those who are in their custody "should be treated according to procedures" that are in line with the law.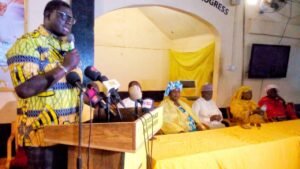 "This is intended to provoke UDP," he voiced out while making it very clear that they won't succumb to provocation.