As solar power statistics are increasingly growing, the Ministry of Environment, Climate Change and Natural Resources (MECCNAR) convened last Friday a roundtable on Monitoring the Rapid Roll Out of Photovoltaic Systems (MRV PV – The Gambia).
"This project aims to support national development priorities and capacities to plan, finance and achieve GHG emissions reductions and the implementation of low-carbon reduction to local development challenges," MECCNAR deputy permanent secretary, Bubacarr Zaid Jallow told participants at an one one-day seminar which was held at Senegambia Beach Hotel, Kololi.
The much-awaited meeting brought together participants from various government institutions, including non-State actors. Participants were tasked with the responsibility to explore ways to "improve the effectiveness and efficiency of policy decisions and investments to achieve the ambitious national development target to reduce GHG emissions by 49% below business as usual (BAU) within the next seven years."
According to DPS Jallow, one of Gambia's main targets is to "enhance technical, systemic, and institutional capacities to actively monitor the progress and impacts of Climate change, energies generation and development strategies."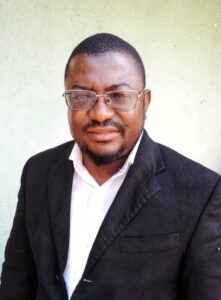 Speaking to JollofNews, the Pilot Coordinator of the Project, Dr. Mamma Sawaneh, unequivocally stated that this new initiative is not about installing solar panels but to monitor, report and to do the verification (MRV) of the solar usage in the country.
"We are going to establish systems, structures that would be able to monitor and track solar panels that are installed in houses and in the industrial sector.
When asked whether the project will promote the use of solar energy, Dr. Sawaneh responded in the affirmative.
"If we use solar, it is going to tell us how much we are saving in terms of mitigating Climate Change," he added.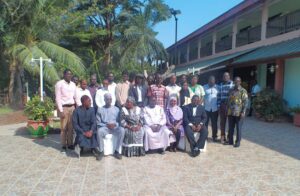 While welcoming participants to the Technical Working Group meeting of MRV, the National Focal Point MRV at MECCNAR, Jainaba Fatty, said, the meeting is organized "to officially launch the implementation of the MRV PV, present the concept note and Work Breakdown Structure (WBS)/activities to the National Project Technical Committee Members of the National Project Technical Committee (NPTC) as well discuss and clarify the terms of reference of NPTC members in the pilot project for effective climate actions."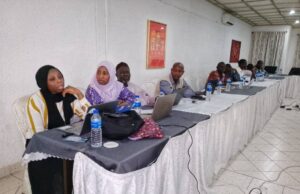 The National Focal Point went further to indicate that MRV for climate action monitoring the rapid roll out of Photovoltaic Systems came on the heels of efforts being put up by authorities to achieve "our Nationally Determine Contributions (NDCs) and our Long -Term Strategies (LTS)."