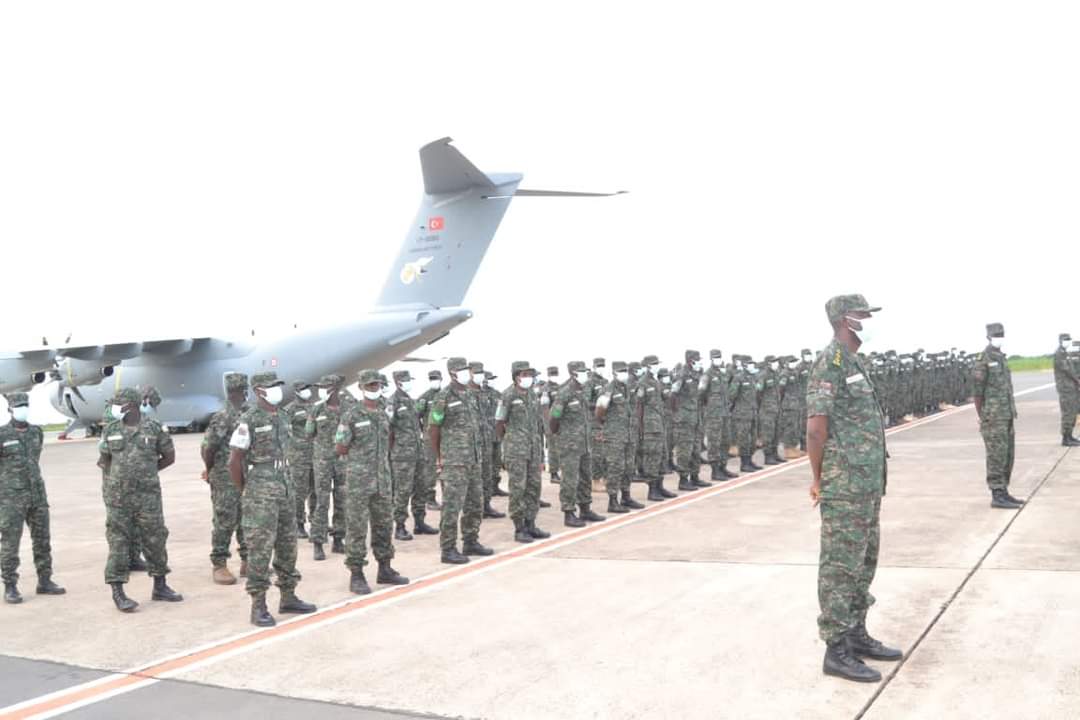 A contingent of 250 Gambian military personnel Sunday left Banjul for further military training in Turkey.
The training arrangement is in fulfilment of a promise made by the Turkish government to train 500 GAF personnel in Turkey.
In bidding farewell to the troops at the Banjul International Airport, the deputy Chief of the Defence Staff, Major General Mamat .O. Cham gave some fatherly advice to them. He entreated them to be good ambassadors of the Gambia, to respect the Turkish people, their laws, cultures and observe the military ethics while following the chain of command at all times.
The General further noted that Turkey is a strategic partner to the Gambia and under the military support programme, the Turkish government provides significant provision of non-lethal military items and gadgets for use by the GAF. He posited that such magnanimity denotes efforts the Turkish military has been rendering to the GAF.
While thanking the Turkish government for its support over the years, General Cham said the Gambia we will ever remain grateful to the people and Government of Turkey.
The Turkish ambassador to the Gambia, Tolga Bermek, described the Turkey-Gambia partnership as a genuine one and that, "the military relationship is the most important one. He said the soldiers will not only enjoy the military training but will be honorary Gambian ambassadors to the Republic of Turkey.