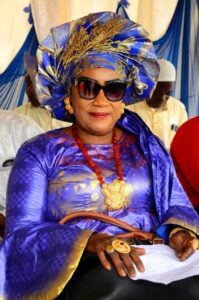 Former Gambian diplomat Ajaratou Tuku Jallow has called on other UDP aspirants for the BAC chair to give her chance.
Equally, she promised to support anyone who may emerge the candidate chosen with the right procedures applied.
Meanwhile, Madam Jallow made an undertaking to improve the socio-economic wellbeing of West Coast Region if given a mandate to serve as chairperson of the Brikama Area Council (BAC).
She, therefore, pleaded with other aspiring UDP candidates to give her the opportunity to transform her several decades of experience in humanitarian arena, skills set in various aspects of development work, exposure and vision to greater prosperity for the people of West Coast Region.
"With all the belief I have that I could do it. My exposure, skills and vision would be of great benefit," she pointed out.
She vowed to revamp and reform the BAC market system if given the mandate.
Whilst buttressing her desire for an overhaul of the current BAC administrative style, Ajaratou Tuku said she will give listening ears to the citizens of West Coast Region, provide them a shoulder upon which they can cry, especially in orphan and handicap care.
"I, therefore, call on all aspirants to give me the chance and join me to work for the betterment of our great region," she appealed.