The Minister of Tourism and Culture, Hamat Bah, stated on Tuesday that international visitors are no longer required to provide a negative COVID-19 test results they were asked to take before jetting into Gambia.
Bah made the announcement at the launching of the Tourism Diversification and Resilience in The Gambia Project (TDRGP) during a colourful ceremony held at the Sir Dawda Kairaba Jawara Conference Center in Kololi, some 11 km away from Banjul.
The lifting of Coronavirus restrictions orders for inbound travelers raises hope about the revamping of a sector hard hit by the pandemic. Tourism accounts for more than 20% of the nation's GDP, and is expected to take a new turn while the $68 million dollars project is being rolled out in grand style.
Minister Bah said the decision to remove the restrictions were taken at the direction of President Adama Barrow.
As the tourism sector is edging towards path to recovery, Bah revealed that they consulted the World Bank to explore ways to revamp the sector, adversely affected by the pandemic.
"The TDRGP shall support the tourism sector, diversify the product while "enhancing and marketing Destination Gambia through capacity building."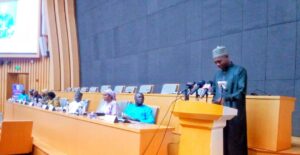 The project, he said, will build a resilience of the tourism sector, contribute to financing coastal infrastructure work, and to rehabilitate tourism sites to ensure that the sector is in a better position to recover.
The tourism Minister said the big chunk of the money will go to the infrastructure component of the project with 50 millions dollars.
Speaking at the launching ceremony, World Bank Country Representative, Feyi Boroffice, acknowledged the increasing impact of tour operators on the tourism process.
She further expressed the urgent need to adopt a new posture with the view to taking marketing efforts to new heights "as there is limited use of IT technology and digital tools."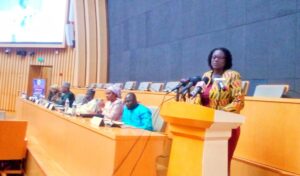 "The project will address this by improving the ability of the Gambia to use data on tourism planning efforts and to attract a more diverse set of tourists," World Bank top official added.
She went on to say that the TDRGP will help "expand the capacity of the Micro, Small, and Medium Enterprises (MSMEs) in their value chain or have the potential to be suppliers of good and services."
The tiny West African nation is already going through the adverse effects of Climate Change, World Bank's Feyi Boroffice outlined "the impacts of coastal erosion, sea-level and flooding" as major challenges the TDRGP is set to address.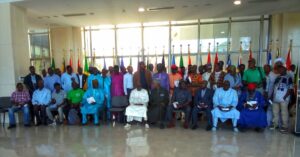 She then added: "The project will focus on strengthening and upgrading tourism infrastructure to be more resilient to the impacts of hazards and climate change as well as to enhance their attractiveness and promote economic development."