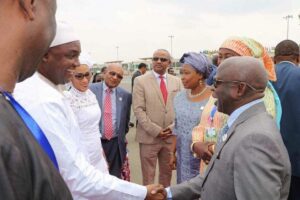 Lawyer Ousainou Darboe has indicated that the international community has started losing confidence in the Barrow government over its management of public funds.
The UDP leader believed the trust of the international community in the Barrow government as regards finances was dwindling.
To Hon. Darboe, the recent 'diversion' of D200,000 disaster funds from the central government to the Gambia Red Cross Society by the EU was a 'clear' indication of the bloc's indignation towards the 'misuse of public funds'.
"I'm very much in confusion as regards the world's perception of the government," he said in a rather despondent tone recently.
"EU earmarked D200,000 for flood victims but they gave it to the Red Cross instead of the government. This showed that Red Cross is the institution they trust. They trust Red Cross will not use the money for politics. That's why they gave it to Red Cross," the UDP secretary general remarked.