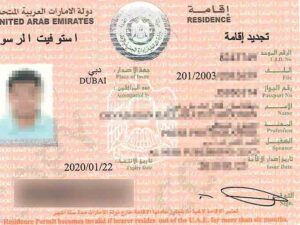 Reports reaching JollofNews editorial desk have it that the Emirate of Dubaï has decided to deny entry to foreigners coming from 20 African countries, including Gambia.
According to impeachable sources, the move taken by the most populated city in the United Arab Emirates (UAE) is geared towards discouraging visitors from overstaying in Dubaï.
"Many Africans in the business sector have been overstaying in Dubaï without facing drastic consequences," she said while indicating Africans are now facing the boomerang effect after bending the rules for years…
The Gambia and Senegal are among the countries that have been flagged by immigration authorities from the Emirate, including Cameroon, Nigeria, Ghana, Sierra Leone, Sudan, Liberia, Burundi, Guinea, Togo, Democratic Republic of Congo (DRC), Bénin, Côte d'Ivoire, Congo Brazzaville, Rwanda, Burkina Faso, Guinea-Bissau, and Comoros Islands.
Meanwhile, the Dominican Republic in the Caribbean has also been hit by the ban that sparks wave of reactions across the African continent.