The marketing drive for #UnderTheSpellofpoetry received a massive boost on Thursday as philanthropist Dr. Abubakary Jawara grabbed 100 copies of the work.
The management team of #UnderTheSpellofpoetry was Thursday afternoon at GACH HQ, Fatou Golden Plaza to receive a cheque for D50,000 from the Chairman of Dr. Abubakary Jawara Foundation-Africa Charity cum the CEO of GACH Group.
"I am glad to announce that Dr. Abubakary Jawara has bought #100copies of #UnderTheSpellofpoetry. An amount of D50,000 (dalasis ) cheque was presented to our management team from their main office at Fatou Golden Plaza," announced the poetess Saffiatou Joof.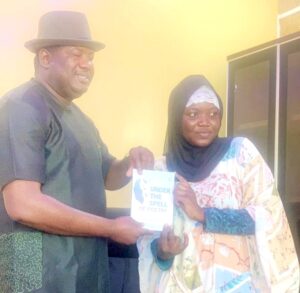 "This is one of the most valid investment as a Nation. The heart to help the upcoming youths is very vital in any country that wants to develop, especially on the area of literature. This is encouraging and it shows that he (Dr. Jawara) has a great interest and focus on the significance of Education and nurturing talents," she added.
Ms. Joof continued: "I am grateful to Allah for the successful launching of the book but the most eye catching part is the likes of #Gachgroup, for their contribution in a grand style.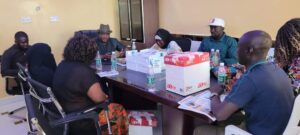 "I am thankful to The Gambians for the turn out and for believing and trusting my work. May Allah grant us long life with good health and increase GACH, the company blessings and strengthen their efforts. I have met some beautiful faces in that company who are lovely and very helpful."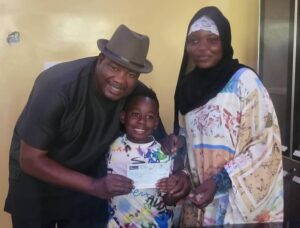 Meanwhile, UnderTheSpellofpoetry could be obtained from several bookstores around town.