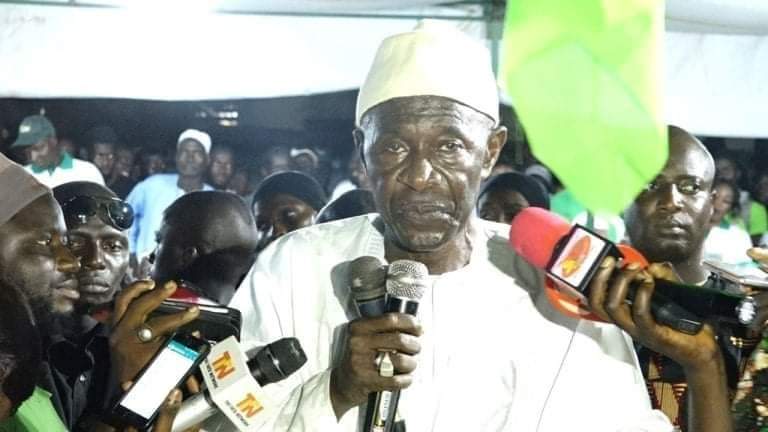 Fabakary Tombong Jatta, interim leader of Gambia's former governing APRC party,
has rejected his dismal from the party by former president Yahya Jammeh.
Mr Jatta said he remains leader of the party and will not give way to an unelected party executive.
Jatta who was elected leader of the party at the last congress after the party lost power to President Adama Barrow in the 2016 election, was Friday expelled from the party together with his executive by Jammeh.
The party had entered into an alliance with President Barrow's party ahead of December's presidential election.
Jammeh has rejected the alliance and has called on his supporters not to vote for Barrow.
In a statement issued late on Friday, Jatta reminded Jammeh that while he was the founder of the APRC, the party is not owned by him but the Gambian people.
He said the APRC will remain in alliance with Mr Barrow's party with or without the blessings of Jammeh.
He appealed to his supporters and members of the party to remain law abiding and ignore Jammeh's intervention.
Jatta further called on the party militants to attend Saturday's political meeting in Sukuta.