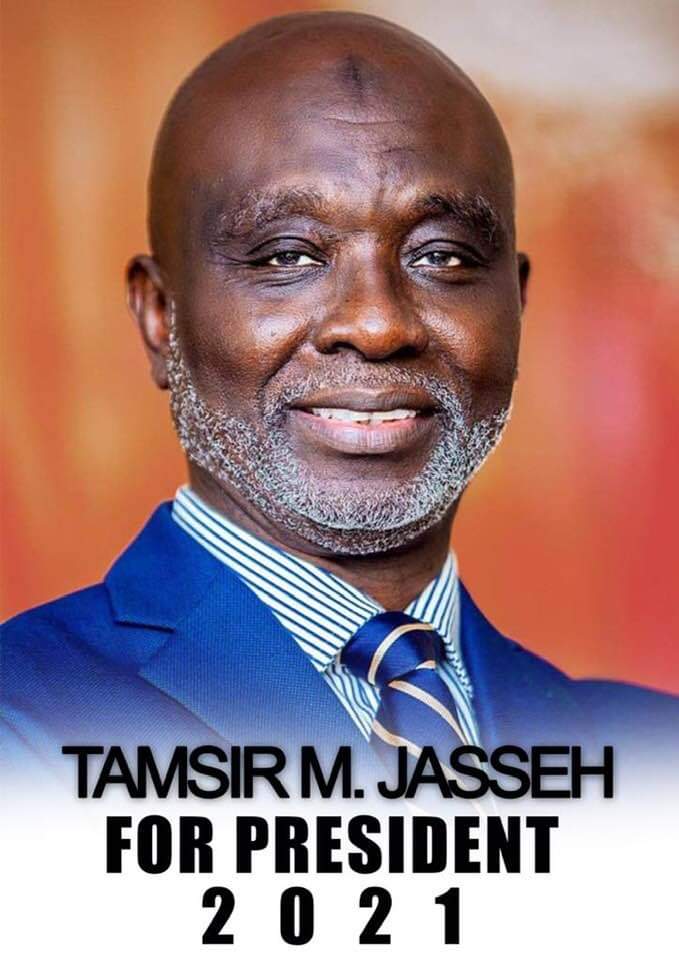 Tamsir Jasseh, the independent candidate who withdrew his nomination for president of the Gambia, has issued a statement justifying his decision to endorse President Adama Barrow.
The Gambia heads to the polls on December 4th and with the incumbent President Adama Barrow facing five challengers including his political godfather, Ousainou Darboe of the United Democratic Party (UDP).
And as the campaign period begins, President is building what he described as 'a grand coalition' including the former ruling APRC party and other disqualified candidates to fend off his challengers.
Explaining his reasons for joining the president's camp, Tamsir Jasseh he has had a consultation with his followers and 100% of them agreed for him to endorse him as he is the best option in the election.
He described the election as a two horse race between Mr Barrow and his godfather.
"We made the decision to back President Barrow as the best option in the upcoming presidential elections for the sake of our national security in the current political climate," he said.
He added: "As a leader, I am obligated to follow the desires of my followers. Our decision may be a political inconvenience for  many but our focus as a a political organisation is the national interest of the Gambia based on our view and not anyone elses.